What is good about Carmel Indiana?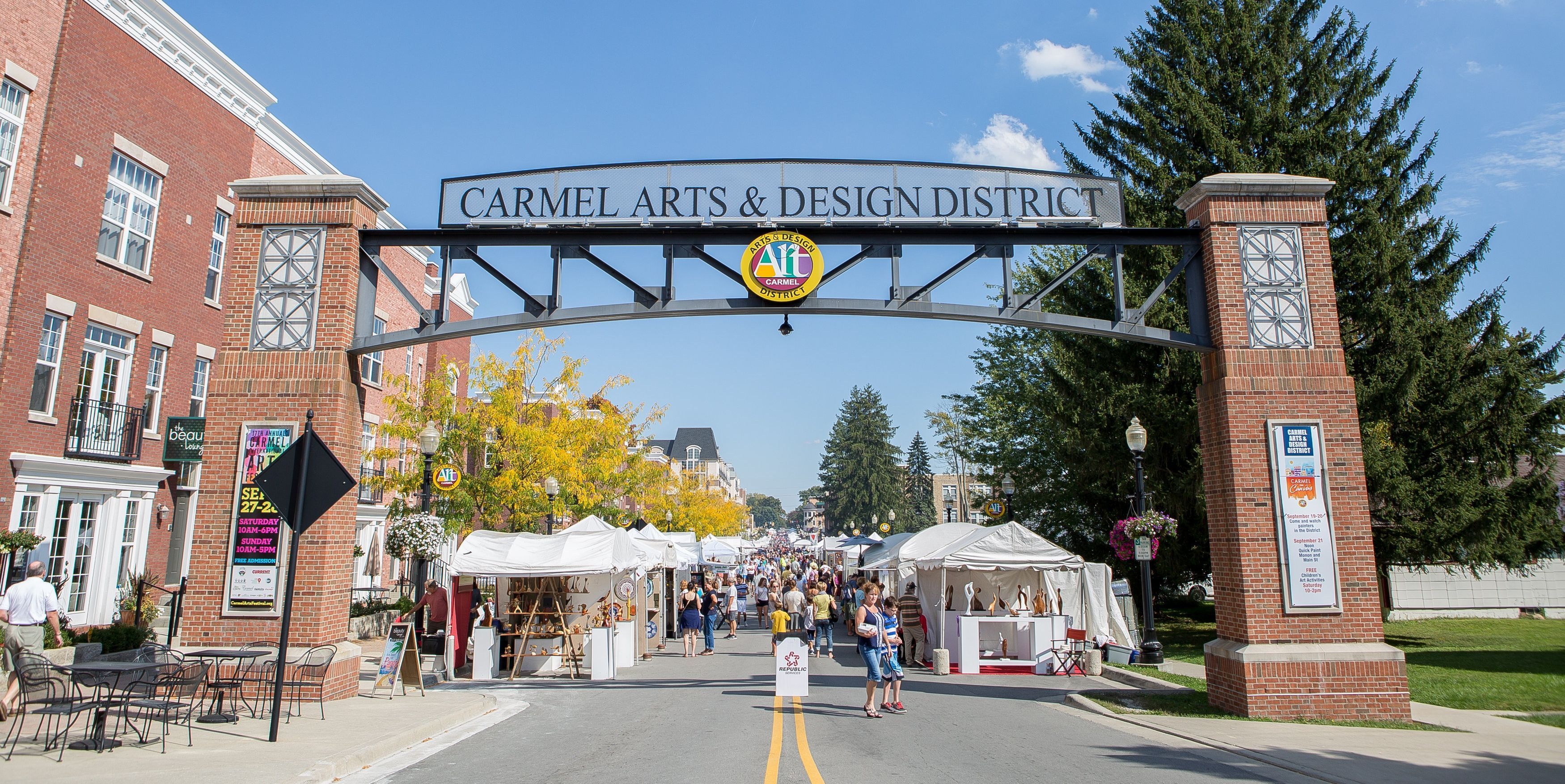 Carmel, Indiana is a thriving city located just north of Indianapolis. With a population of approximately 100,000 residents, it has a small-town feel while offering big-city amenities. In recent years, Carmel has received numerous accolades, including being named one of the "100 Best Places to Live in America" by Money Magazine. So, what is good about
Carmel, Indiana
? Here are some of the top reasons why people love living and visiting Carmel.
1. Safe and Friendly Community
Carmel is a safe and friendly community, with low crime rates and a
high quality of life
. It's the kind of place where you can walk down the street and feel safe, and where people smile and say hello to each other. The city has also been recognized for its strong sense of community, with numerous events and activities throughout the year that bring residents together.
2. Great Schools
Carmel has an excellent school system, with top-rated
public and private schools
. The Carmel Clay
School District
is consistently ranked among the best in the state, with high graduation rates and strong academic programs. The city is also home to several private schools, including some of the top-ranked schools in the nation.
3. Beautiful Parks and Trails
Carmel is known for its beautiful parks and trails, which provide residents and visitors with plenty of opportunities for outdoor recreation. The city has more than 20 parks, including the popular
Central Park
, which features a splash pad, a playground, and a skate park. The Monon Trail, a 19-mile trail that runs through Carmel and connects to other trails in the area, is also a popular spot for walking, running, and biking.
4. Vibrant Arts and Culture Scene
Carmel has a vibrant arts and culture scene, with numerous galleries, theaters, and museums. The Center for the
Performing Arts
is a world-class venue that hosts a variety of shows and concerts throughout the year, including performances by the Carmel Symphony Orchestra. The Carmel Arts and Design District is another popular spot, with galleries,
restaurants
, and shops in a walkable, urban setting.
5. Thriving Business Community
Carmel has a thriving business community, with a mix of large corporations and
small businesses
. The city is home to several Fortune 500 companies, including Allegion, KAR Auction Services, and CNO Financial Group. It's also a hub for entrepreneurship, with a number of startup incubators and accelerators in the area.
6. Great Shopping and Dining
Carmel offers a
variety of shopping
and dining options, from high-end boutiques to casual eateries. The Carmel City Center is a popular spot for shopping, with a mix of national and local retailers. The city also has a thriving food scene, with a range of restaurants offering everything from farm-to-table cuisine to international fare.
7. Convenient Location
Carmel's location makes it a convenient place to live and visit. It's located just 20 minutes north of downtown Indianapolis, with easy access to major highways and the
Indianapolis International Airport
. The city is also within a day's drive of several major cities, including Chicago, Cincinnati, and Louisville.
Must Visit Places in Carmel, Indiana
Carmel, Indiana is a beautiful city located in Hamilton County. It is known for its vibrant arts scene, excellent dining options, and stunning parks. Here are some must-visit places in Carmel:
Carmel Arts & Design District
The Carmel Arts & Design District is a hub for art lovers. It is a pedestrian-friendly area with over 200 businesses, including art galleries, boutiques, restaurants, and more. It hosts a variety of events throughout the year, including the Carmel International Arts Festival.
Monon Trail
The Monon Trail is a popular destination for runners, bikers, and walkers. It stretches for 18 miles, connecting Carmel to other nearby cities. It is a scenic route that passes through several parks, including the Monon Community Center and the Central Park.
The Palladium at the Center for the Performing Arts
The Palladium is a world-class concert hall that hosts a variety of performances, including classical music, jazz, and pop concerts. It is a stunning venue with excellent acoustics and a beautiful design. It is also home to the Great American Songbook Foundation.
Carmel City Center
The Carmel City Center is a mixed-use development that features a variety of shops, restaurants, and residential units. It is a popular destination for shopping and dining, with options ranging from high-end boutiques to casual cafes.
Flowing Well Park
Flowing Well Park is a hidden gem in Carmel. It is a peaceful oasis with walking trails, picnic areas, and a natural spring that provides fresh drinking water. It is a great place to escape the hustle and bustle of the city and enjoy nature.
Carmel, Indiana is a city that has something for everyone. Whether you're an art lover, a nature enthusiast, or a foodie, you'll find plenty of options to explore and enjoy. These are just a few of the must-visit places in Carmel.
FAQs
What is the cost of living in Carmel?
Carmel's cost of living is higher than the national average, but it's still considered affordable compared to other major cities in the United States. The cost of housing is higher than the national average, but it's offset by a relatively low cost of utilities, healthcare, and transportation.
What is the weather like in Carmel?
Carmel experiences a four-season climate, with hot summers and cold winters. The average temperature in July, the hottest month, is around 85°F, while the average temperature in January, the coldest month, is around 25°F. Spring and fall are mild, with temperatures ranging from the 50s to the 70s.
What are some popular events and festivals in Carmel?
Carmel hosts numerous events and festivals throughout the year, including the Carmel Farmers Market, the Carmel International Arts Festival, and the Christkindlmarkt. The CarmelFest, held on July 4th, is the city's largest event, featuring live music, food vendors, and a parade.
What are some popular neighborhoods in Carmel?
Carmel has several
popular neighborhoods
, each with its own unique character and amenities. Some of the most sought-after neighborhoods include Village of West Clay, a planned community with amenities such as a clubhouse, pools, and parks; Claybourne, a neighborhood with large homes and spacious lots; and the Arts and Design District, a walkable area with galleries, shops, and restaurants.
Further Reading
If you're interested in learning more about Carmel, Indiana, here are some recommended resources:
City of Carmel official website: https://www.carmel.in.gov/
Carmel Chamber of Commerce: https://www.carmelchamber.com/
Carmel Clay Schools: https://www.ccs.k12.in.us/
Hamilton County Tourism: https://www.visithamiltoncounty.com/
Carmel Current magazine: https://www.youarecurrent.com/category/carmel/